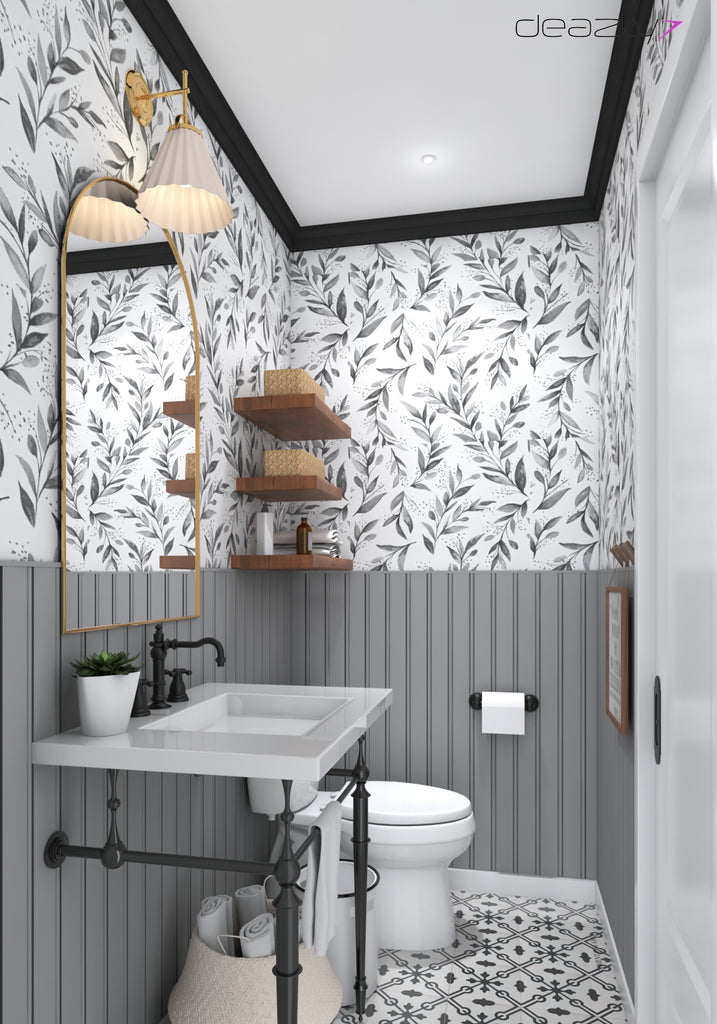 Bathroom
Go Bold Or Go Home!
Project Code: 004-074-C
Style
Chic Modern-Farmhouse
Design Concept
Go Bold Or Go Home!
Description
While the space is modern in design, traditional elements are introduced through the pleated shade on Vanity light, and detailed profiles of the plumbing fixtures and bath accessories. The black, grey & white Space is nicely balanced brushed brass accents and natural wood tones. The highly patterned flooring Grounds the space, while the botanical wallcovering eludes to the farmhouse chic images this space was Inspired by.
Salient Features
Vanity with Stylized Frame
Black Matte Farmhouse-style Fixtures
Patterned Flooring & Wallcovering
Brushed Brass Accents
Stand-out Moulding
Products & Fixtures Estimate
$3500-$6500
Designed By: