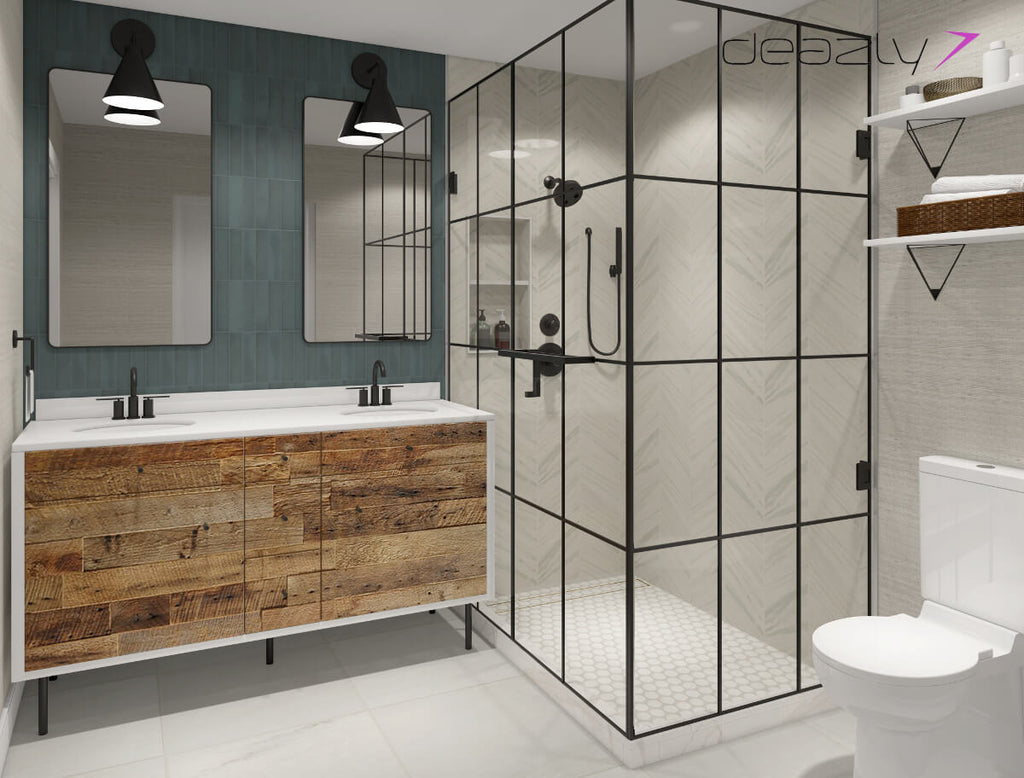 Bathroom
A Tailored Escape
Project Code: 005-003-B
Style
Mid-Century Modern Modern
Design Concept
A Tailored Escape
Description
Reflecting A Tailored Approach To A Mid-Century Style, This This Design Focuses On Providing A More Refined Sense Of Space By Introducing Modern Streamlined Finishes And Furniture Selections Paired With Warmer Cream, Grey And Beige Tones, A Reclaimed Wood Vanity With A Lacquered Surround, A Deep Indigo Blue Accent Tile Paired With Matte Black Metal Finishes.
Salient Features
Streamlined Reclaimed Wood Vanity With A White Marble Top And Matte Black Hardware.
Indigo Blue Accent Wall Tile With Matte Black Recessed Mirrors.
Modern Black Shower Enclosure With Matte Black Fixtures.
Products & Fixtures Estimate
Coming Soon
Designed By:
RELATED PROJECTS