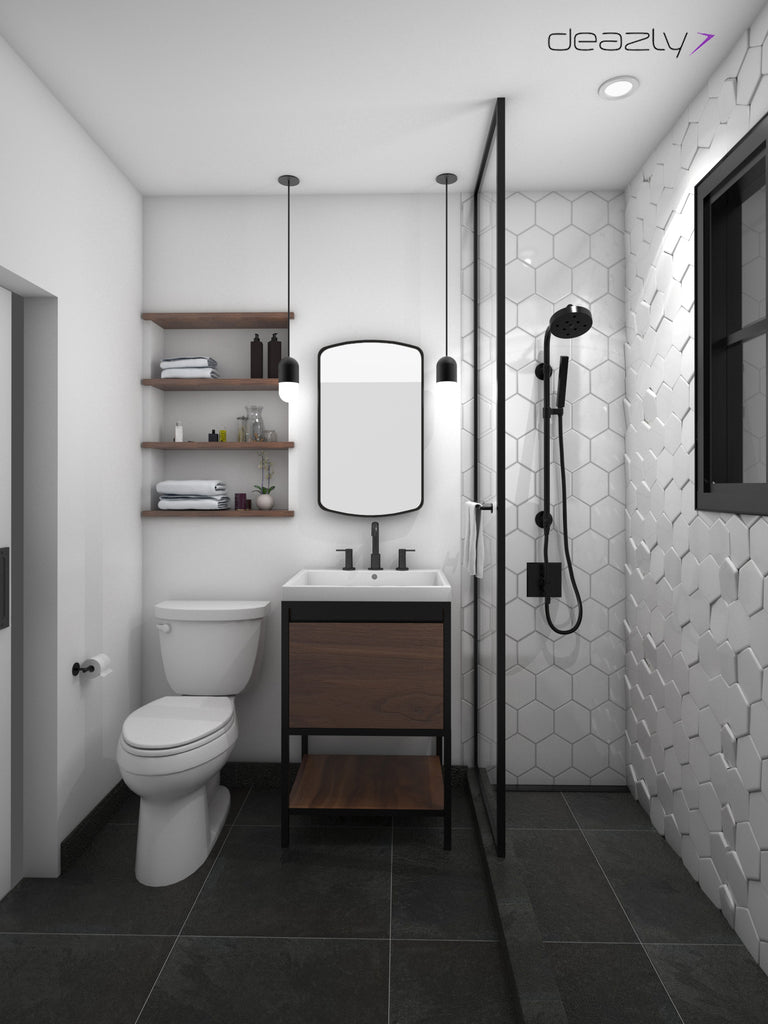 Bathroom
Let'S Get Sculptural!
Project Code: 004-013-C
Style
Chic Contemporary Industrial
Design Concept
Let'S Get Sculptural!
Description
The black and white palette is paired with the warmth of the wood tones to create a "spa-like" feeling in this urban design concept. The sculptural 3D tiles add a contemporary flair to the space.
Salient Features
Free-standing vanity
Medicine cabinet
Decorative pendant lights
3D sculptural accent shower tiles 
Products & Fixtures Estimate
$65000-$9500
Designed By: