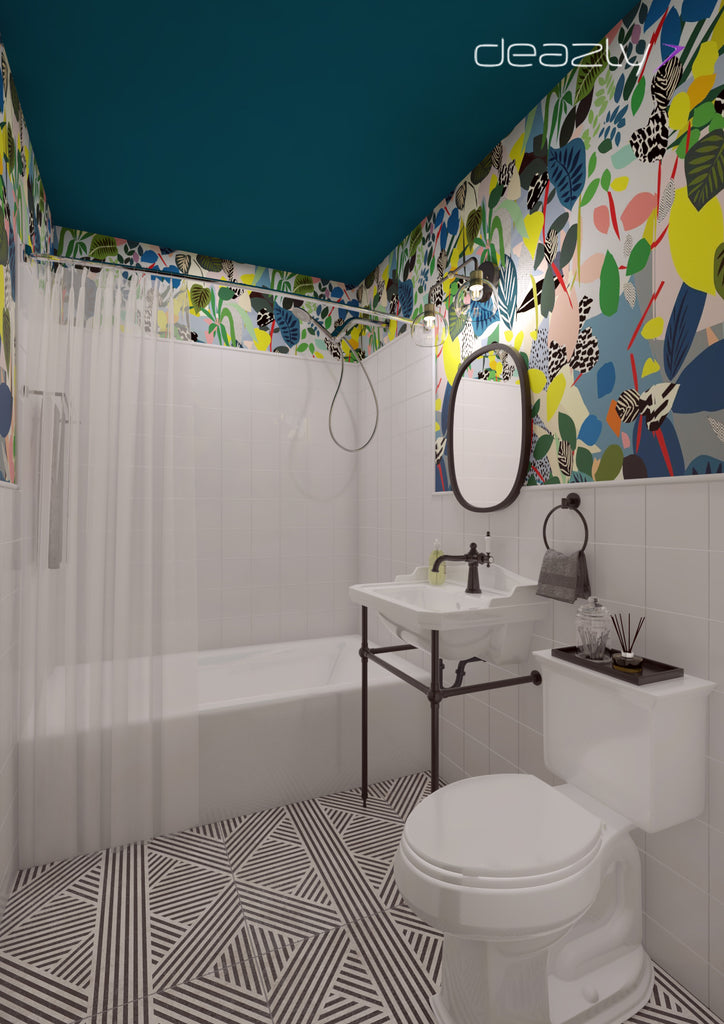 Bathroom
Boom! Smash! Bang! Wow!
Project Code: 005-001-A
Style
Eclectic
Design Concept
Boom! Smash! Bang! Wow!
Description
This eclectic and sleek design is inspired by pop art. The wallpaper with its bold colors is a beautiful surprise in the room. Breaking from traditional patterns, the stripes in the tiles are overlapping, and go in opposing directions to form a multi-dimensional look. The black and white floor pattern along with the colorful graphic foliage of the wallpaper is perfect for adding fun to your interiors.
Salient Features
Existing wall tile to remain
Black matte finishes
Colorful, floral wallcovering
Black & white patterned flooring
Colorful ceiling
Medicine mirror cabinet
Products & Fixtures Estimate
Coming Soon
Designed By:
RELATED PROJECTS