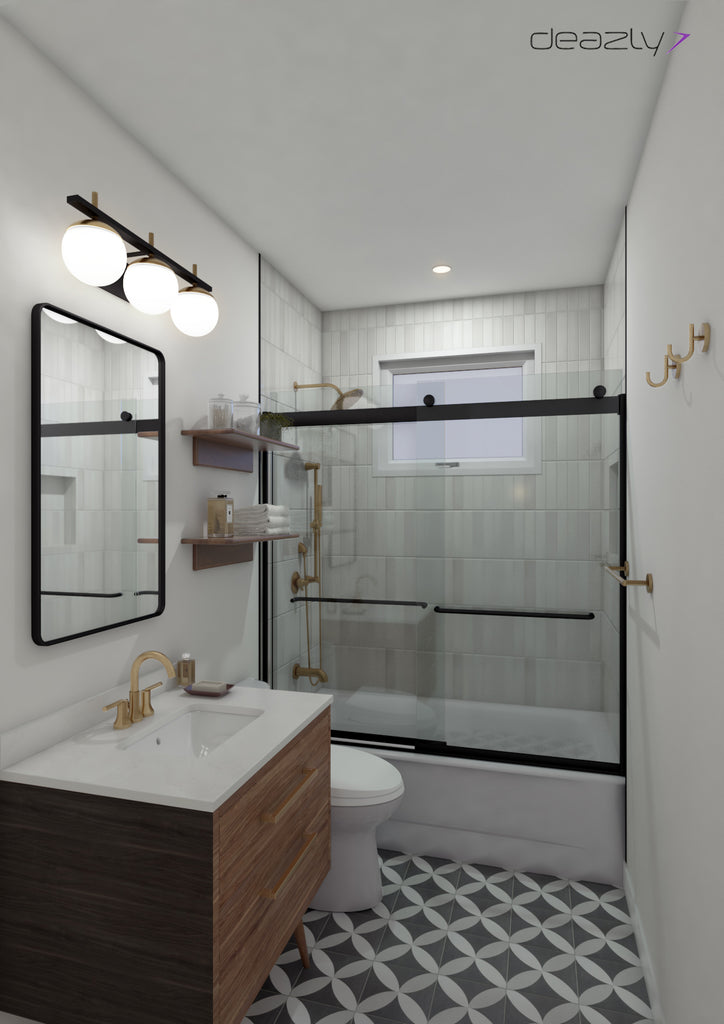 Bathroom
Keep It Simple, But Significant (Soft Scheme)
Project Code: 004-033-A
Style
Mid-Century Modern
Design Concept
Keep It Simple, But Significant (Soft Scheme)
Description
In continuing the mid-century theme of the home, this space captures a simplistic approach to the mid-century modern style with moments of soft contrast throughout the space using a curated selection of materials. Warm woods are paired with neutral grey tones, which provide a soft, yet impactful punch. The patterned floor provides a sense of a playful spirit, bringing in some depth and additional design interest into space, while not being too overpowering. To balance this, modern accents are brought into the space with the use of minimal matte black light fixtures and bath accessories.
Salient Features
Pattern floor tile in a soft neutral warm grey.
Mid-century vanity with double horizontal drawers.
Matte grey subway tile in a vertical stack pattern.
Products & Fixtures Estimate
Coming Soon
Designed By: